In the beginning, there was a bang … and out of that bang, worlds – universes – came into being. So goes the big bang theory.
My proposal is that every congregation – every ministry – needs a big bang theory. Not an understanding of how they came into being, but a dream for how they might go out of existence – how they might go out with a bang.
The Problem
Ministries fear death.
It looms over many congregations across the country.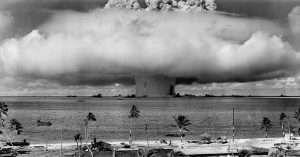 Diminishing attendance.
Aging members.
Decreasing contributions.
Congregations are well aware of the possibility of death. And they are doing everything they can to prevent it.
In fact, congregations are so afraid of the death of their ministry that it is the elephant in the room.
The death of a congregation is the Voldemort of ministry, the possibility that can't be named.
Most congregations will not consider the possibility of closing their doors, of selling their building, until it is absolutely unavoidable.
I'm on the record as believing that – as resurrection people – we ought to expect the death of our ministries.
I'll go a step further – every congregation should have a plan for the death of their ministry.
Going Out With a Bang
One of the reasons that the death of a congregation is so scary is that we never talk about it. Another is that we assume that the death of our ministry is the end.
But what if the opposite is true?
What is the end of our ministry is beginning of something new? The start of a ministry that could have a huge impact on your neighborhood and the world?
Think about it for a moment. How much cash would you have on hand if you sold all your congregational assets? Now, imagine investing those funds in another ministry (After giving a generous severance to your current staff).
What would happen if the funds from your building could set up an endowment to provide training for a generation of new leaders?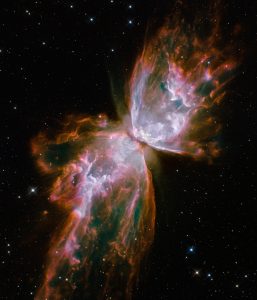 What if your cash reserves could fully fund the first three years of a new ministry in a growing part of town?
What would be the impact of five or ten of your remaining families joining a nearby congregation that is seeking renewal, or a new mission?
How many people could the local homeless ministry feed with your last year of operating budget?
The possibilities are endless!
Imagine – across this country there are not countless dying ministries, but countless big bangs, ready to give birth to new ways of loving God and our neighbor!
Start the Conversation Now
Too often, we wait until it is too late to do these things. We hold on until the bitter end, imagining that just maybe things will turn around.
But what if every congregation had a big bang theory?
We are often afraid of the conversation – as if by talking about it, we will bring about the death of our congregation.
But we need to have the conversation now. While there are 50, or 100, or 300 people in worship to dream together.
If we closed the doors tomorrow and sold everything, how would we go out with a bang? What impossible ministries could we make possible? What new universes of ministry could we bring into being?
The Aftershocks
It may be that your ministry never closes. I pray that it doesn't.
But I still think you need to have the conversation.
In having the conversation, we begin to learn which things matter most to us – what we really value.
And the conversation itself takes away some of the fear of dying. We learn that dying is not the end – dying is not something that we have to fear. Closing our doors may be just another way for us to faithfully carry out the mission to which Jesus has called us.
It's not that the congregation should close – it's about the conversation itself.
The very process of dreaming about how you can go out with a bang can be transformative for a ministry. The conversation about the possibility of closing can help a congregation to rediscover their unique mission in their neighborhood, and give you a renewed passion for your work together.
So … what is your big bang theory?