We pay attention to the church sign by the road and the bulletin. We strive to be welcoming to new people as they come into our church.
But often, we overlook one of the most important ways to welcome people to our congregation.
Your church website is the front door to your church – often people will check out your church website before they ever visit for worship.
As we begin the new church year this advent, this is a great opportunity to give your website a facelift, and make sure that you are putting your best foot forward to welcome visitors at Christmas and in the New Year.
3 Common Church Website Mistakes
I look at a lot of websites, and have the opportunity to help churches and others think about their online practices. Here are the three most common church website mistakes that I see.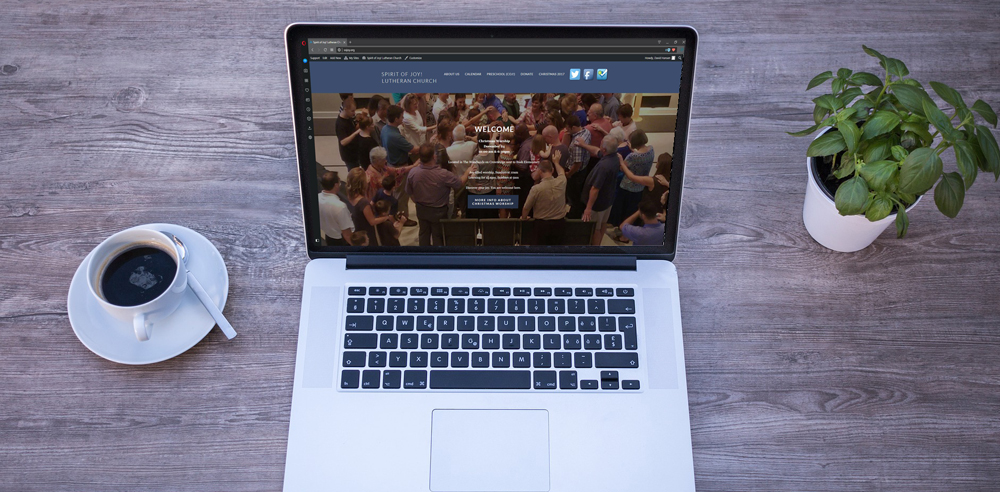 Not Having a Website
There are lots of ways to build a website. You can find options for free websites and hosting, or you can pay someone to design and update it for you. What you can't do in 2018 is get by without a website.
People – new visitors – want to know about your congregation. And just like everything else we want to know, the first place people will look for information about your congregation is online.
If you are not there, you will completely miss the opportunity to welcome these people into your community.
Having Out of Date Information
As a check out church websites, from time to time I go and visit a church website in January, and they still have information up about Easter from the previous year.
People will look for worship times, information about your leaders and staff, and when events are happening. If the information on your website is out of date, they won't be able to find that information, and they may not be able to visit.
Make sure your worship times, upcoming events, and information about your church is up to date.
Burying the Most Important Information
The number one reason people visit your church website is to find out when worship is happening. But on too many church websites, that information is either too difficult to find or not there at all.
Sometimes it gets buried under announcements and committee meetings, activities and annual meeting minutes. Remember: The most important information should be the most prominent and easiest to find.
What information is most important? Worship times and church location. Everything else is secondary to that. 
Figuring out how to avoid these common mistakes is a big step toward having a better online presence for your church – and a better online presence for your church helps with evangelism, building community, and serving others.
The next Digital Pastor post will look at simple ways to improve your church website.
Join the conversation! What are the church website mistakes you see? Connect with me on Twitter and let's chat.