I like to explore those places where popular culture and faith intersect.
Most recently at Spirit of Joy!, we used illustrations and themes from the movie Moana to explore God's call and purpose for our lives.
For those who were asking, here are some of the ways we drew out those connections.
Reminders:
If you use video clips, keep them short and comment directly on them to qualify as fair use
I don't often purchase fonts, but the Vaiana font was worth the cost
Connect with me on twitter if you want to talk more about some of the preaching points we used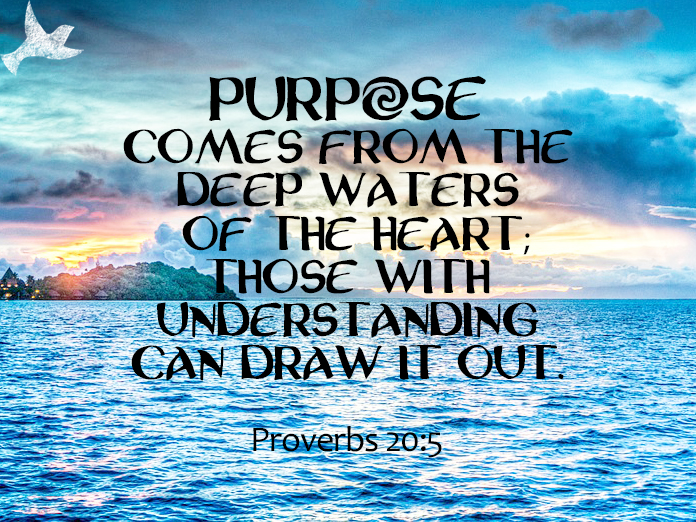 Who Am I? The Adventure of Faith
Theme verse throughout:
Purpose comes from the deep waters of the heart; those with understanding can draw it out. Proverbs 20:5
Week 1 – Who Am I?
Key idea: God calls to us in unexpected way – both through the voice in our hearts, and through the world (and people) around us
Key Scripture: "Now go! I'll help you speak, and I'll teach you what you should say."  (Exodus 4:12)
Luke 1:26-38
Mary's life is interrupted and disrupted by God's surprising plan for her life.
Psalm 32:6-11
In prayer, God's plan is discovered in the midst of the troubles of life.  
Exodus 3:1-12, 4:10-13
Like Moses, often our first response to God's plan for our lives is to resist it – to think of all the reasons that it is impossible.
Scenes:
Near the beginning of the movie, when the toddler Moana is called by the waves out into the ocean.
Near the conclusion, Moana's "I Am Moana" song
Week 2 – Ancient Stories
Key idea: The stories of those who came before us and how they lived out their faith give us a new lens to see God's purpose in our lives
Key Scripture: "This will be a day of remembering for you."  (Exodus 12:14)
Exodus 12:14, 24-28
Moses gives instruction for re-telling the story of the Exodus to our children – that  this history is to be told to remind us of all that God continues to do for us.
Nehemiah 8:2-6, 10
In rebuilding the city of Jerusalem, one of   the most important tasks was returning to the story of faith told in Scripture.
Hebrews 11:1-12:1
As encouragement to a community suffering persecution, re-telling the stories of faithful women and men is a reminder of what is possible with God's helps.
Scenes:
Moana entering the cave / the scene with the ancestors sailing
"What's in there?" "The answer to the question you've been asking: Who are you meant to be?"
Week 3 – A Guide for the Journey
Key idea: God gives us friends, mentors, and guides who teach us how to live faithfully in the world
Key Scripture: "As the Lord lives and as you live, I won't leave you."
2 Kings 2:1-4
Nearing the end of his life, Elijah tries to pull away from his student and friend. However, Elisha insists on walking alongside him through a difficult time.
Luke 1:36-45
Hearing the exciting and frightening news that she would become mother to the Messiah, Mary goes to visit her friend and relative Elizabeth for comfort
Ruth 1:1-18, 22
Burdened with sorrow, Naomi returns home. She expects to make the journey alone, but her daughter-in-law Ruth insists on making the journey with her.
Scenes:
The spirit of Grandma Talla singing "Who you are"
Week 4 – Uncharted Water
Key idea: Strengthened by community, God calls us out of safety and into the world to share love and good news
Key Scripture: "The Lord will protect you on your journeys – whether going or coming – from now until forever from now"
 Psalm 121
The Lord will protect you on your journeys – whether going or coming – from now until forever from now
Matthew 14:22-33
Just as Jesus invited Peter out onto the water, we are called to step out of our comfort zones, trusting in God's care and strength.
Jonah 1:1-3:5
Jonah tries to avoid God's call – to avoid going to an uncomfortable, unsafe place – but God does not give up on Jonah.
Scenes: