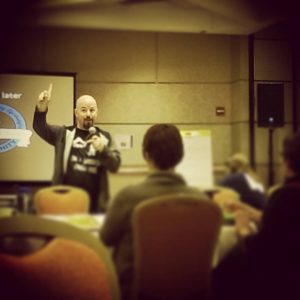 Welcome to my new online homebase!
I'm glad you are here.
Why Now?
Over the years I have shared my writing in a variety of settings. Before Facebook really expanded, blogging was my primary social media and way of connecting with other people in ministry. Since then, other social media have become the ways that I connect with colleagues and friends.
However, I am someone who enjoys writing and sharing ideas. And other social media platforms – for all their benefits – are not designed for more in-depth writing.
So here we are.
Why Here?
"Digital Pastor" is a way that I have described aspects of my ministry for many years. It is a helpful shorthand for the ways that I seek to build community, share the Good News, and learn more about ministry and the world.
A new place. Here you will find me writing about the things I am passionate about: digital tools for ministry, congregational leadership and renewal, preaching and worship, and the intersections of faith and culture.
Some of my more popular posts over the years are already loaded into the archives here, if you want to have a look around. More will be coming.
Thank you for finding this little niche of the interwebs!
What Next?
Moving forward, regular posts will appear here in this location. You can subscribe to them with your RSS feeder using the link in the footer. Or use this link to have the latest posts delivered straight to your email inbox.
Also down there in the footer, you can find all sorts of social media links – connect with me and let's continue the conversation.
Special thanks to the awesome folks at Worship Times for their partnership in getting this site up and online. 
They do an awesome job with websites for congregations and ministries. Check them out if you are in the market.