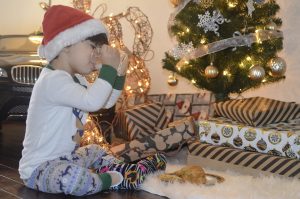 Many of my friends are church professionals. It's one of the side effects of a lifetime in the church.
And on December twenty-fifth, I heard a collective sigh of relief from them.
The big push of Christmas Eve services, Advent devotions, and Christmas Day celebrations are finally over.
Now, many of them begin vacations, plan for more low-key services in the weeks ahead, and are generally enjoying the relief of being done with the pressure of Christmas.
All the Visitors
One of the realities of planning for Christmas worship is that the worship services of Christmas are some of the best attended services every year.
We put out special advertising, so that people looking for a church can find us. We have special bulletin announcements for visitors. For that night, we make sure to use all of our best practices of hospitality and welcoming.
And it's true. There are many visitors in church on Christmas Eve.
Extended family often comes.
First time visitors and neighbors pop in.
And we – the church – we give those services our best. Preachers polish their sermons a little bit extra. We recruit added musicians and volunteers. There are extra rehearsals leading up to December 24.
But … what if December 24 doesn't matter as much as we think?
What Comes Next?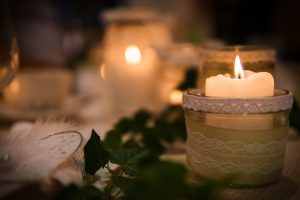 In our focus on December 24, we often neglect the Sundays that follow immediately after Christmas Day.
It makes some sense. In my experience, that first Sunday after Christmas Day has always been the lowest attendance Sunday of the year.
What a perfect day for a vacation Sunday!
But, what if that Sunday is actually the most important Sunday for our visitors and outreach?
What happens to the visitor who came on Christmas Eve, and wants to experience what Sunday worship is like? What will they find when they show up on that very next Sunday morning?
Key Visitor Sundays
We focus on the festivals of the church. They days of highest attendance.
I have come to the conclusion that the most important Sundays are always the Sunday after.
The day that visitors – after experiencing the powerful festival worship – come back, looking for a community to call home.
The first Sunday after Easter.
The first Sunday after Christmas Day.
The first Sunday after New Year's Day (New Year's Resolutions kick in, bringing people looking for a new Sunday morning routine).
How many opportunities have we missed to welcome new people into our communities, because we are distracted by the big worship events?
It really is the story of the season.
People are looking everywhere for a king. They are expecting a revolution. A throne. Wealthy and flashy – a big show. And it is while everyone is looking and waiting for that big thing that the miracle happens – largely unnoticed. An unexpected child, born in an unexpected way, in an unexpected place.
Planning for Welcome
I get it. Really I do.
Once Christmas is done, I am ready for a rest. Ready to take a break. After Easter morning, I want to just nap and not even think about the coming Sunday.
But if we want to really welcome visitors, we have to change our patterns.
We have to anticipate the second visit as much as the first – to offer as warm a welcome on the first Sunday after as we do at the big festivals. To pay as much attention to our worship and preaching on those days.
Clergy, worship leaders, volunteers: We are coming up on some of the most important days of worship for people who are looking for a community to belong to.
Will they feel welcomed?