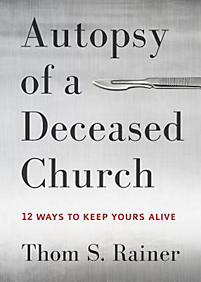 I am always looking for a new book to read – something that will help me to grow both in my own faith and pastor of a faith community.
Sometimes when I ask for recommendations, the same book will pop up again and again. I tend to pay attention when the same book gets recommended by friends of very different backgrounds.
Thom Ranier's Autopsy of a Deceased Church is one of those books. For the last year, it has repeatedly come up in conversation as a highly recommended book. Ranier's blog also often shows up in my newsfeed, with helpful articles about church leadership. So I am paying attention.
To be clear: I have not read this book yet. It's on my to-read pile – which is especially tall this year. This is not a review of the substance of this book. 
But I do want to talk about the attitude that seems to underlie the title and promotional materials. Fear.
"12 Ways to Keep Yours [Church] Alive" is the subtitle. "No one wants to see a church die" reads the back cover.
I hear this attitude any time that church leaders gather.
Fear. Worry. Anxiety.
"Our church is dying, how can we keep that from happening?"
"How can we survive?"
"What are the best tools to keep our church from dying?"
This fear is pervasive in many congregations, across geographic and denominational divides. After all, no one wants to see a church die.
To put it bluntly: Fear and the instinct to survive are often the driving emotion behind much congregation leadership.
Fear of Death in the Gospel
Thankfully, we have a lot of advice in Scripture about this sort of thing. Turns out, death has always been a concern for mortals.
Jesus himself began to talk about his death before it happened. Walking along with the disciples, he began to talk about the suffering that he would have to endure.
And Peter has the perfect logical, human response. "God forbid it!" After all, no one wants to see a friend die.
And Jesus said, "Yes! Here are twelve steps to prevent the death of a messiah."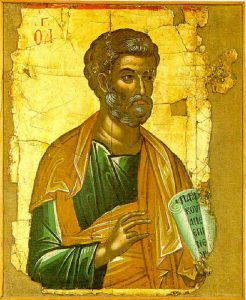 Or maybe not.
Instead, in the face of Peter's fear of death, in response to Peter's survival instinct, Jesus replies "Get behind me, Satan!"
What do we imagine Jesus says to the church as we pour energy, enthusiasm, and resources into the work of surviving – the work of avoiding death?
What do we imagine Jesus says to the church as we are wracked with fear and anxiety about avoiding death?
As we fight to keep death away from our churches, are we also keeping away God's power of resurrection?
From Autopsy to Birth Story
I think it is time for us to change the narrative.
Resurrection people are not afraid of death.
Easter people do not fear the grave.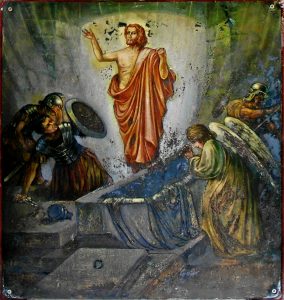 We know, deep in our bones, that the God whom we worship is the one who brings life out of the grave – in fact, the act of transforming death into life is the defining belief of our faith.
Death does not surprise us. We are not scared of death. We expect death.
Because death is exactly how God brings about new life.
We need fewer autopsies of deceased churches. We need less hand-wringing about dying churches.
What we need are birth stories of resurrected churches. 
We need stories of ministries that have prayed in the garden and seen the darkness of the tomb, and been raised on the other side.
We need to share birth announcements for congregations that have embraced death only to be surprised by meeting the God of resurrection.
I serve a congregation that has seen resurrection, and I know there are others.
Let's start to tell these stories.
Stories of hope in middle of hopelessness.
Stories of mourning transformed into dancing.
Stories of communities where the joy of Easter is lived, because death and resurrection are a part of the community story.
If we are to be the Body of Christ, we must be a resurrected church!
I'd love to hear your story of a resurrected church. Connect with me on twitter, or send me an email.