It happens.
Sometimes as members, we need to leave a congregation. There are a variety of reasons WHY you might leave a church (and it is important to consider whether or not you should, but that's another topic). But no matter the reason, it is important to leave well when we leave a church.
Pray
It seems obvious, but it is too often overlooked.
Before you pull the trigger on leaving a congregation, spend a significant amount of time praying for discernment. And while you're at it, pray for the leadership of the congregation.
Talk to Your Pastor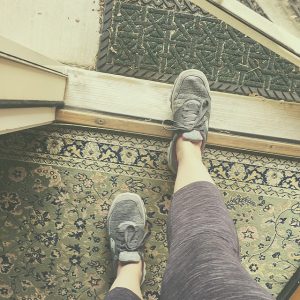 Maybe you're leaving because of conflict.
Maybe you are moving to a location.
Maybe you are going to another congregation to worship with family.
Regardless of the reason you are leaving, schedule some time to talk with the pastors of your congregation.
I'm going to let you in on a little secret: as pastors, we love the members of the congregations we serve. Yes, even if we are in conflict and disagree with one another.
Take the time to sit down with your pastor. If there is any conflict, leave with words of forgiveness and love – because that is who we are as people of faith. If there is no conflict, give your pastor the chance to say goodbye and wish you well.
Where Are You Going
While you are talking to your pastor, ask for recommendations for a new faith community.
As pastors, we know a lot about churches. Whether you are leaving because of theological differences or because you are moving or because of programming, we can help you to find a new church home. We want you to find a place where your faith can thrive and grow – and we know that the kingdom of God is bigger than our congregation.
Before you leave, see if your pastor has any recommendations for a new place to worship.
Say Goodbye
Take time to say goodbye to the people you are worshiping with.
Those conversations may be difficult, but they are important. A congregation is a community – people that we have been in relationship with for as long as we have been members. And that relationship deserves closure.
Outside of the church, we call it "ghosting" when someone just disappears from our lives without actually ending the relationship. Don't ghost your church.
Honor Commitments
Before you leave, make sure you honor all the commitments you have made to the church and other members. Some of these are explicit, and some are implicit.
If you give regularly or have made a pledge, your current congregation may be counting on that income this year. If possible, honor your giving commitment for at least the remainder of the year, and let the leadership know that you are doing so. That will give them an opportunity to plan for the change in income next year.
Have you volunteered for any specific duties or events? Talk to the planners or lead volunteers in that area. Let them know when you will be leaving and unable to continue to help so that they can plan on replacement volunteers.
Pray
After you leave, continue to pray for the congregation.
It is ok for that to not have been the right church for you at this point in your faith and life. But we still hope that all of our ministries in the name of Jesus thrives.
Pray for God to continue to work through the congregation, and for the Holy Spirit to guide the leadership of the congregation.