We've all seen the numbers.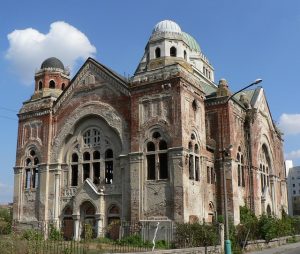 Across our country, church attendance is in decline. Liberal churches and progressive churches, traditional churches and contemporary churches, liturgical churches and praise and worship churches. It is affecting everyone.
Which begs the question: What is wrong with the church? Or, as it is more commonly stated:
What is wrong with my church? 
There is a small industry around this question.
Gurus and consultants and authors and speakers all churching out books and speeches.
But what if there is nothing wrong with our church?
One of my mentors used to point out that the system is producing exactly the results that it was designed to produce.
There is not something wrong with the church – it is functioning in exactly the way we have set it up to function.
Why have we lost so many young people from the church for the last generation? Because that is what the system is designed to do. 
Why do so many Christians never dig deeper in their faith? Because that is what the system is designed to do.
Why is church attendance across denominations in a free fall? Because that is what the system is designed to do.
The system is not broken. It does not need tweaked.
We need a new system.
A new way to live in Christian community.
A new way to form disciples and raise up leaders.
A new way to share the Good News that gives us joy.
What ails the church is not a thing that can be solved with a quick fix. 
We need to put everything except our passionate faith in Jesus on the table.
What would church look like if we set aside all the "we shoulds," the "we have tos," and the "we've always done it this ways"?
We are called to be a new creation. Let's do it.
Let's embrace the creative opportunities presented by this moment in history, experiment with new models, and make space for the Holy Spirit to work amazing things.